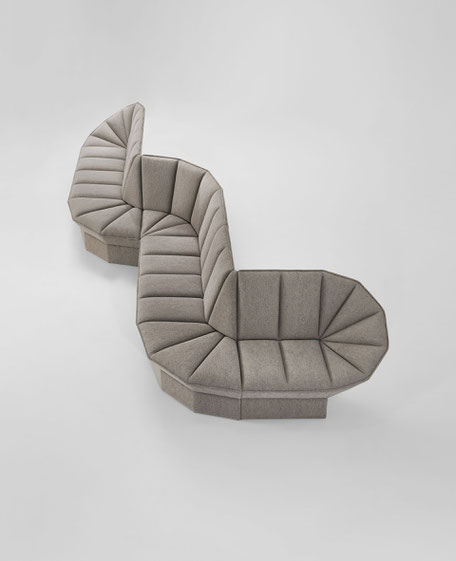 The aim was to create a sofa for the borderland between home and office from which the sofa's occupants could work for long periods. Ori is also available with accessories such as integrated electrical sockets and bentwood tables. Ori meets the need for well-designed, comfortable furniture for tomorrow's office by combining form and function.
Geometry and origami are the inspiration behind the pleated structure, the lines of its back and the drapery along the end pieces, which together with the recessed wooden base form the overall impression.
This unique design expression makes Ori an excellent centrepiece that attracts attention and enhances its surroundings. What's more, the modular cassette system makes it easy to create different versions to suit the setting. Ori can be positioned anywhere in a room to be enjoyed from any angle. The backrest and seat sweep along the sides to create a round shape reminiscent of a paper fan, adding an extra dimension to the design.