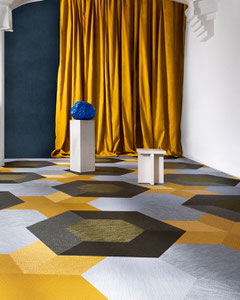 With thirteen different tiles we are entering a woven flooring renaissance of curated shapes for hyper-personalized flooring.
Flooring will never be the same again as you step into our world of geometric, graphic, and organic shapes. Calculated symmetry with endless possibilities, mixing and matching textures and colors.
For the creatives, innovators, and dreamers.