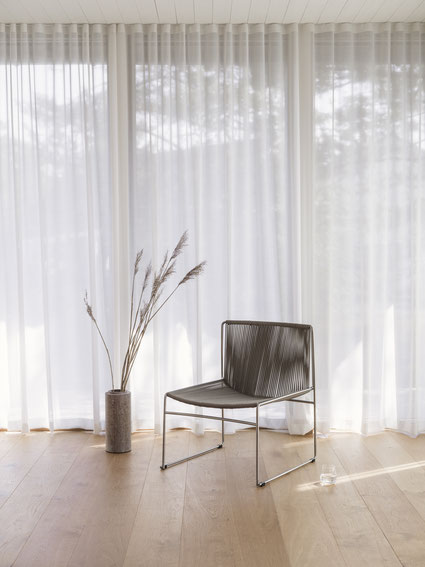 Bebo Objects is a Swedish brand launched in May 2022 by Mattias Karlsson and Adam Jismark. It is a Nordic lifestyle brand in furniture and interior design that creates well-crafted furniture and interior details designed to cross boundaries between outdoor and indoor environments, with the aim to add value and joy in people's lives.
The furniture breathes timelessness and quality in the hopes that they eventually will be inherited by our children and grandchildren. Long-lasting furniture creates sustainability, but Bebó Objects also aims cut emissions created by their work today. 
"We want to challenge the view of when and how our outdoor environment can be used in our constantly shifting climate. By doing this, we extend the outdoor season and the product's life cycle," says Mattias Karlsson.  
Bebo Objects was created to offer products with an interesting expression and inherent serenity, to provide characteristics and function regardless of the environment. Outdoors or indoors. By adding flexibility and freedom to each product, it becomes more useful and valuable. Smooth lines that are stripped down to their core and carefully selected materials, make it possible to slow down the pace, breathe, meet and find peace – a new, yet old, and long-awaited quality in the everyday life.