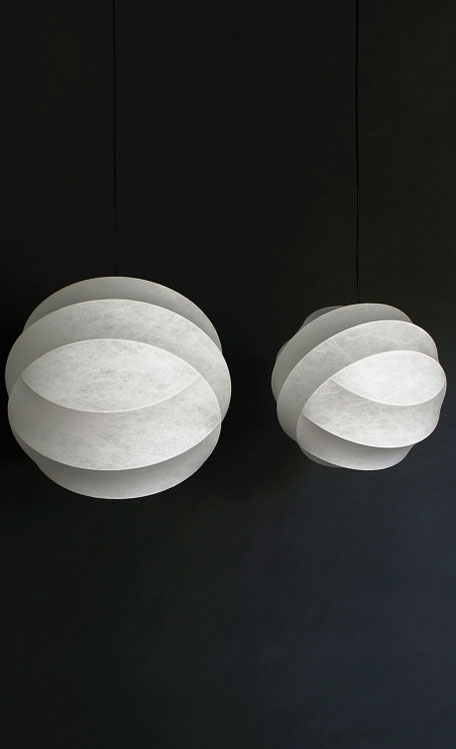 Turner 50 is a versatile pendant lamp handcrafted in Italy using a technique established in the 1940s. Still, its soft, timeless expression feels just as relevant today. The expression balances the preciseness of its orbital structure with the fragility of its enfolding fibrous cocoon material.
The new and smaller Turner 50 is a perfect choice for homes or in large installations together with the Turner 65. This is a remarkable design lamp, blending contemporary shapes with craft legacy. Truly, a Swedish designcstatement. 
TURNER 50 – a one of a kind individual. United orbits embraced by a delicate mist. Handcrafted infinity with atmospheric sophistication. A universe of its own. A centrepiece. At home. At work. In public. Authentic. BEYOND.
Design: Broberg & Ridderstråle 
Colour: White
Dimensions: Diameter 50 cm
Material: Cocoon