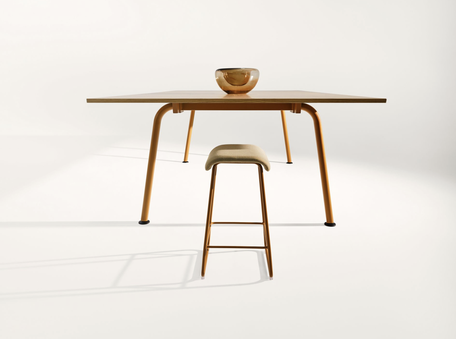 Scandinavian form, function and flexibility come together and complement each other in styles that create different expressions.
Thanks to its spacious leg design, Continue is a natural meeting table with room for many to sit at. Its flexible design allows the table to be built to any length using few legs. 
Sela is a more unusual player that works just like a stool and quickly becomes a favourite in the meeting room. With a focus on movement, variety and function, this neat stool offers several ways of sitting.
Its unique expression means the furniture will enhance any setting an add an extra dimension to the meeting. And the fact that Sela and Continue also go so well together is a big plus. The products offer so many possibilities, both together and separately!