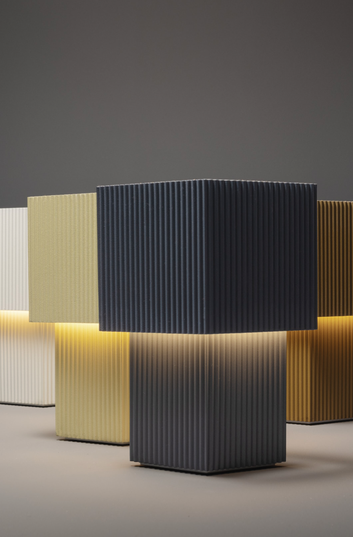 Romb Mini, the smallest size of the Romb family, can be placed anywhere, indoors or outdoors - with no constraints, a battery simply powers the light. Convenient and smart. Use it as a centerpiece on a dinner table or as a companion on a sideboard. As adaptable and interesting in a home as in a hotel lobby. The Romb Mini is an accessible design object that is fitting just about everywhere.
Colours: Vanilla I Blue Stone I Cotton I Cumin
Dimensions: D 15 cm I H 19 cm I W 8 cm
Material: Metal
Available from 26 April 2022.