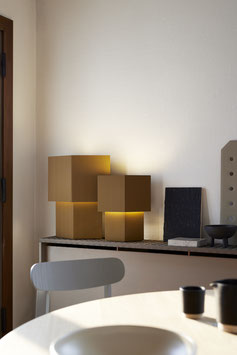 THE DESIGNERS STORY
Romb is the new lamp from Pholc, designed by Broberg & Ridderstråle. Emerging from the duo's experiments with corrugated cardboard, which they often use when developing architecture models, the lamp holds a unique decorative aesthetic. The rhombus shape allows the lamp to emit a strong presence but combines with a narrow footprint so it can stand easily on narrow surfaces like bookshelves or windowsills.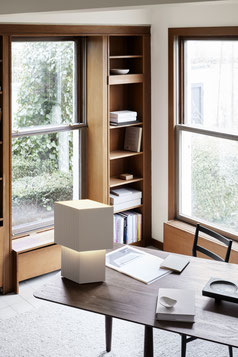 EPRESSIVE.
SPOHISTICATED.
RELEVANT. INFORMED
Central to Romb is the idea that the lamp has layers of detailing that are revealed on closzer inspection but also that it's equally striking when it's not in use. Its gentle rippled surface catches light and creates ever-changing shadows throughout the day.
Available in two sizes, cumin or cotton colourways.
ROMB TABLE LAMP by BROBERG & RIDDERSTRALE