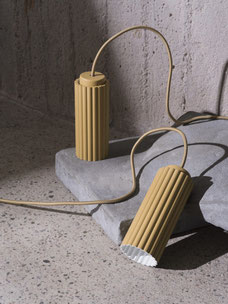 Pholc is a Swedish lighting brand, founded in 2015.
Pholc stands for a timeless and updated aesthetic approach to design.
They create expressions for private and public spaces that last.
The brand collaborates with talented designers with a strong and independent
expression, who find their inspiration in art and fashion.
They create modern lighting of high quality, a good design, always based upon
a search for new perspectives with a typical Scandinavian feeling.  
In 2018 and 2019, Pholc's creations have been selected by
Vitra to decorate their booth at the Salone del Mobile in Milan.
In Belgium and Luxemburg, Pholc is represented by hippOffice agency.
press release Flemish
pholc_represented_by_hippofficeagency_fl
Adobe Acrobat Document
1.0 MB
press release French
pholc_represented_by_hippofficeagency_fr
Adobe Acrobat Document
1.0 MB
press release English
pholc_represented_by_hippofficeagency_en
Adobe Acrobat Document
1.0 MB